Over the years we have mastered the utilization
of different regenerative therapy tools in combination
with one another in order to best treat your unique condition.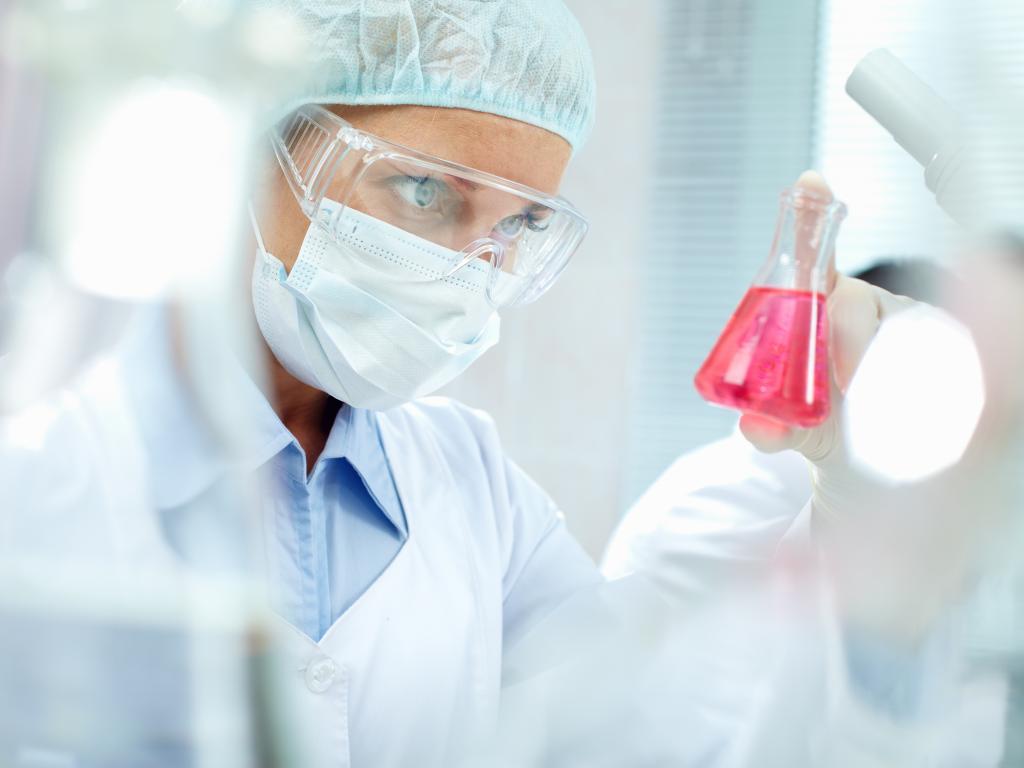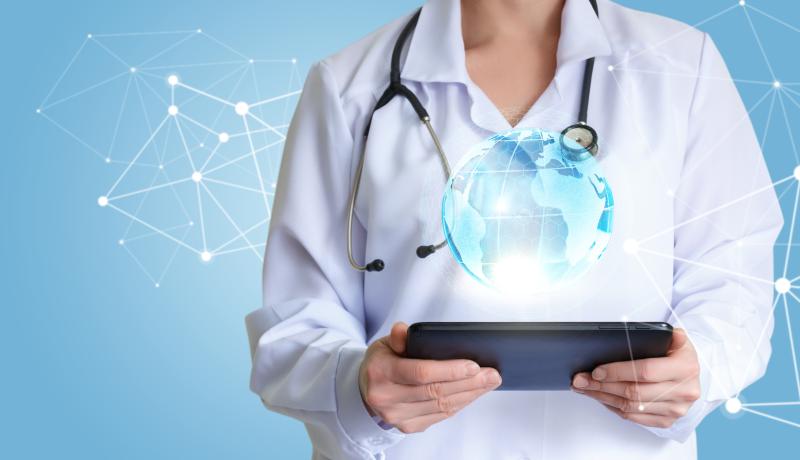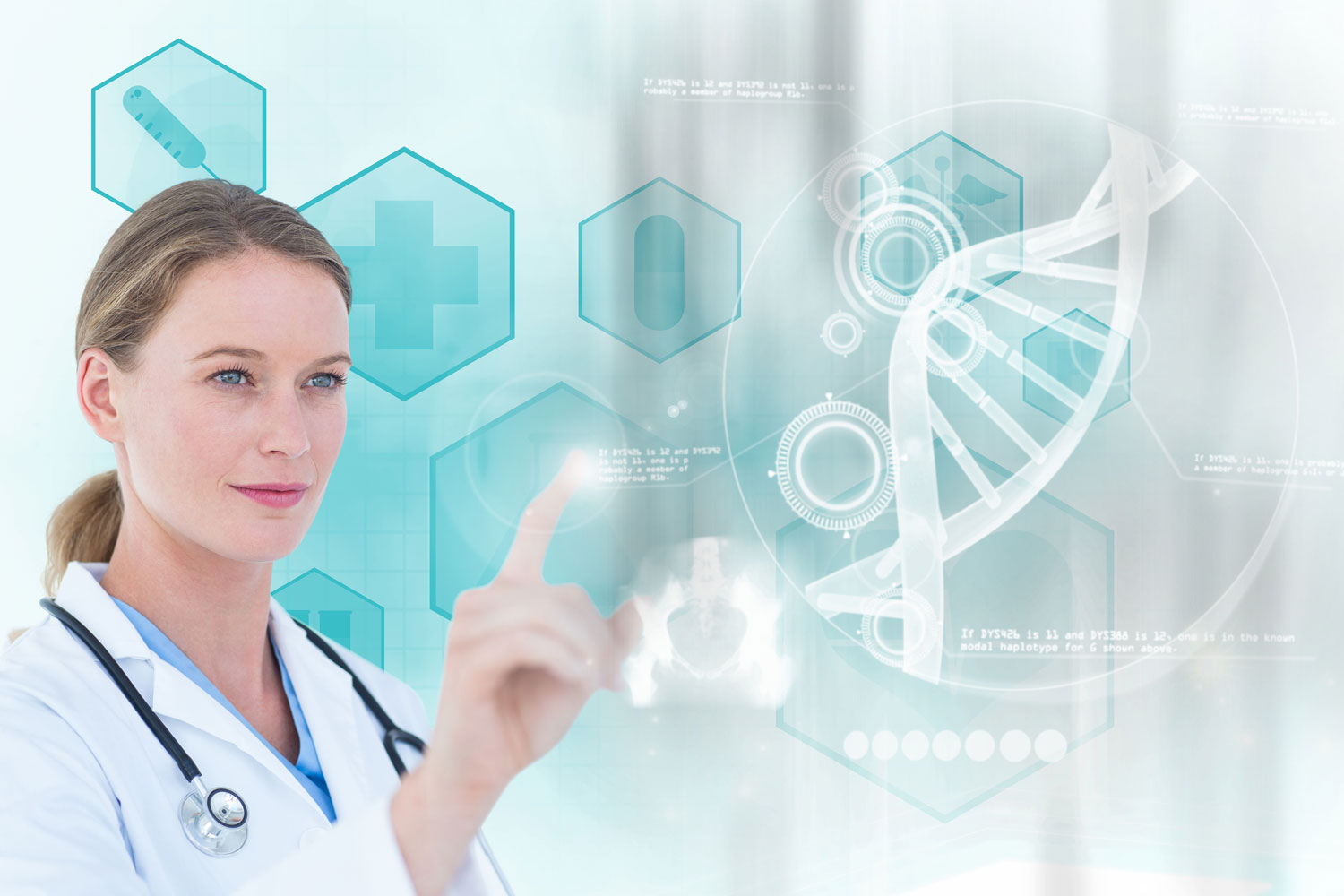 Here To Help You Stay Active And Move Without Pain Again
To us, health is important for optimal performance. We prefer to work on the whole individual, because if we're healthy inside, we'll be healthy outside and age a little slower as well. Our physicians have years of experience with improving joint injuries and joint conditions that may affect a person's ability to function normally. Combining our interests in optimal healthcare for our patients with extensive experience in regenerative medicine, having performed thousands of procedures, we should be your first call for regenerative medicine to rejuvenate your joints.
Regenerative Medicine

 Evolved

Regenerative Medicine boosts the body's ability to heal itself naturally.
Treatment with regenerative medicine can create living tissue in the body
that has been damaged from disease or degeneration.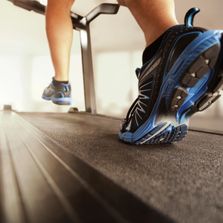 GET BACK IN THE GAME
Stay in shape with the ability to move without pain.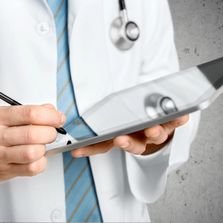 CUSTOM TREATMENT
Unique conditions require custom care. Our Regenerative Therapy approach will always be tailored to your specific needs.
Dr. Jamie M. Nuwer, M.D. / RegenCore Method Creator
Sports Medicine Specialist located in Palo Alto,  CA
Jamie Nuwer, M.D. is a lifetime resident of California. She fell in love with the Bay Area while attending college at Stanford University.
Jamie returned to her hometown of Los Angeles for medical school at UCLA. She returned to the Bay Area for residency in Family Medicine and fellowship in Sports Medicine at O'Connor Hospital, a Stanford-affiliated training program in San Jose. There she was able to cover local sports teams including San Jose State D1 varsity athletics and the Women's professional soccer team, FC Gold Pride. She has volunteered as a doctor and advisor for the Stanford University Club Sports department since 2011. Dr. Nuwer has served as the chair of the international medical committee for the sport of Ultimate Frisbee since 2011.
Dr. Nuwer initially became interested in Regenerative Medicine through her experience with her own knee. She had an old sports injury that led to early onset arthritis in her knee. She had her own knee treated with regenerative medicine therapy, and it improved tremendously. She became even more passionate about Regenerative Medicine and developed the RegenCore Method to help other patients have the same excellent results she experienced first-hand.
Over the recent years, Dr. Nuwer has taken a great interest in regenerative medicine research and Regenerative Medicine. This has quickly become her main area of focus. She personally helps hundreds of patients every year regain function and a better quality of life through RegenCore's safe and effective Regenerative Therapy approach.
Outside of medicine, Dr. Nuwer enjoys time with her family, friends, and dogs. She also enjoys Ultimate Frisbee, gardening, outdoor recreation, cycling, cooking, and traveling. She currently coaches the women's club ultimate Frisbee team at Stanford University.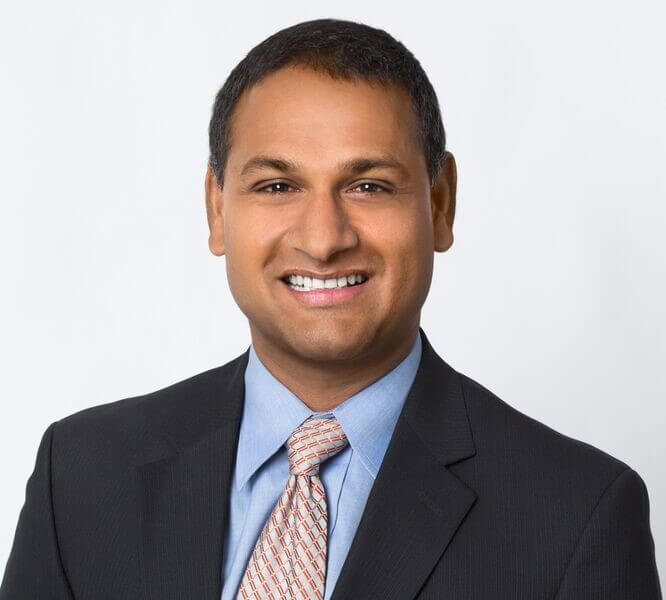 Dr. Rowan Paul, M.D.
Dr. Rowan Paul is a fellowship trained sports medicine physician and a board certified family physician who treats athletes and active people of all ages. He has treated athletes of all ages, from recreational to professional athletes, He is currently the Head Company Physician for the San Francisco Ballet and consults with the Oakland Athletics.
Previous experience includes high profile team physician coverage roles for the Oakland Athletics, World Cup speed skating, alpine and snowboarding championships, numerous marathons, the U.S. Olympic development Nordic cross country skiing team, as well as the America's Cup Sailing.
Dr. Paul was a full partner in a prestigious Orthopedic Surgery group in San Francisco for 10 years but recognized the inherent fragmented limitation of practicing regenerative orthopedics in a primarily surgical practice. He left in favor of a practicing the highest level of regenerative medicine in a more comprehensive non-surgical but multi-disciplinary approach, hopefully to prevent the need for surgery.
Dr. Paul is a pioneer and expert in the new emerging field of Regenerative Interventional Orthopedics and the use of autologous cellular products to promote healing non-surgically. His first PRP injection was 2008 and has since done thousands of these as well as bone marrow and adipose derived regenerative medicine based therapies since then. He specializes in the knee, hip, shoulder, elbow, ankle, foot and spine. He has developed mastery over 12 years of intense study and practice of musculoskeletal ultrasound and performs many high resolution ultrasound guided diagnostic and therapeutic procedures to alleviate pain and promote healing.
He is an expert in treating chronic refractory tendon problems, using Platelet Rich Plasma, Bone Marrow Aspirate Concentrates (BMAC), Adipose nano/microfat, Dextrose Prolotherapy. He has an academic research interest in regenerative medicine and has been published numerous times in this space. He is also an expert at ultrasound guided nerve blocks for pain relief during procedures which helps limit or eliminate the use of narcotic opioid use.
Notably, Dr. Paul is a member of a national panel of experts (SAFE) in the regenerative medicine space that recently put out the world's first consensus guidelines in the safe and ethical use of bone marrow aspirate concentrates for orthopedic use. The panel is actively working on and will publish future consensus guidelines for adipose, placental allografts, exosomes and other regenerative therapies. He is also on several national and international teaching faculties and is an active poster and thought leader on LinkedIn's Biologic Orthopedic Society group.
Dr. Paul also performs TENEX and TENJET ultrasound guided micro-invasive tendon/fascia debridement including but not limited to the achilles, plantar fascia, rotator cuff, patellar tendons for severe tendinosis/tendonitis. He also specializes in innovative carpal tunnel, cubital tunnel, tarsal tunnel and occipital nerve hydro-dissections, a potential treatment alternative to surgical nerve releases.
Dr. Paul enjoys teaching and is a Clinical Assistant Professor of Dartmouth College Geisel School of Medicine. He is a residency site director for Stanford University's Sports Medicine Fellowship. In the past he taught residents and fellows from UCSF and California Pacific Medical Center in San Francisco.
Dr. Paul is also interested in injury prevention, Global Health and is a current regular team member of Operation Rainbow, a non-profit humanitarian orthopedic surgical mission. He has travelled on humanitarian trips as well to Honduras, Ecuador, India, Nepal, and Venezuela.
His goal is to optimize physical performance in his athletes, and have athletes of all ages stay active as long as absolutely possible so they can live a healthier, more productive life.
Dr. Rowan Paul has presented and published nationally and internationally. He has received numerous awards including Castle Connolly's "Top Doctor," and Health Tap. On Health Tap, he has been a leading Sports Medicine contributor and a founding medical expert. He has also been featured on "Health Radio", "Women's Health Daily Site" and "Experience Life Magazine." He was born and raised in Toronto, Canada, did his undergraduate degree at Brown University, where he was a division one varsity swimmer. He continues to be an active runner, cyclist, triathlete, runner, skier, yoga practitioner and outdoorsman.
He is an entrepreneur and is on several medical advisory boards including ROAM Robotics, Enso Pain, and PhysIO.
Education:
Bachelor of Science, Brown University RI
MD, Albany Medical College Family Medicine, NY
Residency, Stanford University School of Medicine/O'Connor Hospital Primary Care Sports, CA
Fellowship, University of Utah Health Sciences Center, UT
Expertise:
Minimally-invasive interventional regenerative orthopedics including Bone Marrow Aspirate Concentrates (BMAC), Adipose, and Allograft growth factor treatments for all regions
Primary care sports medicine
Carpal tunnel, cubital tunnel, tarsal tunnel, sciatic and occipital nerve hydrodissections
TENEX/TENJET Ultrasound guided micro-invasive tendon/fascia debridements
Teaching Faculties:
The Orthobiologic Institute (TOBI)
Boston Biolife
Regenerative Medicine Training Institute
Orthosono Skills
Global Regenerative Academy
Professional Societies
American Medical Society for Sports Medicine, AMSSM
American Academy of Orthopedic Medicine, AAOM
Dr. Nogol Daneshvar, DC Chiropractor
When Dr. Daneshvar injured her ankle from running, she found chiropractic to work better than any other treatment. Dr. Daneshvar received elsewhere. Her Bachelor's degree from Sacramento State University in 2014. She majored in Kinesiology concentrating in exercise science and rehabilitation. Dr. Daneshvar started working as a personal trainer helping with corrective exercise and fitness for 2 years.
With the goal of helping more people, Dr. Daneshvar decided to become a Chiropractor in 2015.
Dr. Daneshvar graduated from Lifewest Chiropractic College in Hayward, CA in 2019. She worked at one of the most well known chiropractic clinics in the Bay Area specializing in sports and athletes while being at school. She believes working at this office helped her implement her knowledge from school into the real world.
After school Dr.Daneshvar worked at a few offices in the Bay Area treating patients of all ages. One of her patients described Dr. Daneshvar as " the best doctor to describe how the spine works".
Dr. Daneshvar specializes in headaches, sciatica, carpal tunnel, sports and soft tissue injuries. She also specializes in pregnancy and postnatal. She does myofascial work on most patients using tools such as theragun, rapid release, and arthrostim.
Dr. Daneshvar's goal is optimal health and function. Not only does she treat symptoms but also focuses on preventative care and body function.
Dr. Daneshvar loves to bike, swim and run with her husband. She loves dancing and spending time with friends and family. She enjoys communication with patients and always values a healthy body and mind the most.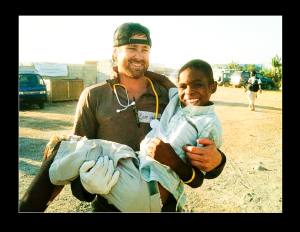 Scott Mortensen, PA-C / Regenerative Medicine
Surgical PA-C in located in Westlake Village, CA
Summited Mt. Everest, shot for Peak Freaks Inc., provided medical services including two unprecedented rescues in the Death Zone for two climbers with AMS. Led on-set safety and consulting services for major motion pictures and clients such as Nike, Stand Up To Cancer, Warner Bros. Studios and Team Arctic
Scott Mortensen, a collegiate athlete and digital media major at UCSD left a production career in Hollywood to pursue firefighting, paramedicine, and adventure philanthropy. As an award-winning creative director, writer, and producer he has worked on projects covering human trafficking in Thailand, social enterprise in Honduras & Russia, disaster relief in Haiti, clean water initiatives in Africa & cancer research in the United States. Associated expeditions include summiting and shooting from the top of Mt. Everest, paddling from Oahu to Kaua'i, riding a bicycle across the United States and rowing a boat across the Arctic for a Guinness Book of World Records.
With a Master's degree centered on social entrepreneurship, he has expanded his brand of adventure philanthropy by collaborating with companies such as Nike, ABC, Sundance Channel, Volcom & Warner Bros. among others.
Education
LOMA LINDA UNIVERSITY, LOMA LINDA, CA: 2016 – 2018
Master of Physician Assistant Program: Dean's List with Honors. Produced LLU PA program intro video. Raised funds for Siloe Clinic, La Mision, Mexico. Volunteered at Westminister Free clinic serving the working poor and uninsured.
PEPPERDINE UNIVERSITY, MALIBU, CA: 2009 – 2010
Master of Arts in Learning Technologies: Published thesis on Social Entrepreneurship. Distinguished student selected by the Dean in the Graduate School of Education & Psychology. 4.0 GPA. Featured in Pepperdine magazine for volunteer work in Haiti.
UNIVERSITY OF CALIFORNIA AT SAN DIEGO, LA JOLLA, CA: 1994 – 1998
Bachelor of Arts in Visual Arts & Media. Honors graduate, Russell Grant Award recipient, captain of the rowing team, track team league finalist and Young Life speaker in San Diego.
Clinical Rotations
• General Surgery, Kaiser Permanente, Ontario: First Assist and Post-op Care.
• Dermatology, Newbury Park, CA: Cancer screenings, biopsies, cosmetics, suturing.
• Family Medicine, Thousand Oaks, CA: Primary Care and Urgent Care.
• Emergency Medicine, Redlands Community Hospital: Triage and Critical Care.
• Psychiatry, Behavioral Medical Center: Adult, Adolescent, and Chemical Dependence units.
• Internal Medicine, San Gorgonio / Beaver: Pulmonology and Cardiology Grand Rounds.
• Pediatrics, La Sale, San Bernandino: Well-Child Checks and Vaccinations.
• Obstetrics & Gynecology, Loma Linda Hospital: Labor
Meet Our Staff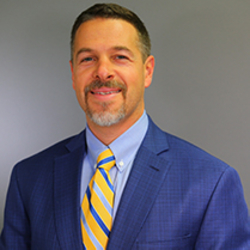 Vitaly Mozeson
Case Manager
Palo Alto, CA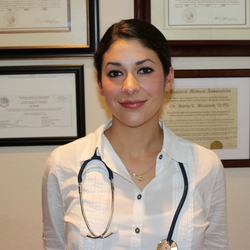 Maria Mozeson
Functional Medicine Provider Case Manager
Palo Alto, CA
Dr. David Diehl
Case Manager
Westlake Village, CA
"2 months since regenerative therapy in my knee. Hiking in Alum Rock park pain free!"

Victor V.
"Knee regenerative therapy 6 weeks ago and now I have no pain!"

Glen
"3 months later and I can surf again!"

Rachelle
"I avoided Knee Replacement with Regenerative Medicine."

Larry
BOOK YOUR CONSULTATION
Contact us leaving an email and/or phone number, a description of your condition, and best time to reach out to you. Alternatively, you can call our office
directly at 650-328-4411.
Book My Consultation